Crime & Wine with Sophie Hannah & Fergus McNeill
International bestselling writer of psychological crime fiction Sophie Hannah will be talking about her latest thriller The Telling Error as well as her new novel starring Hercule Poirot, approved by the Agatha Christie estate and due to be published in September 2014.
Sophie will be sharing the platform with Fergus McNeill. Fergus has just published his second thriller Knife Edge, the dramatic follow-up to Eye Contact featuring his Detective Inspector Harland.
---
An Evening with BBC Foreign Affairs Producer Oggy Boytchev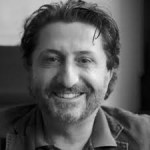 For the first time Boytchev, who grew up in poverty in communist Bulgaria, discloses his personal journey – from political asylum seeker to one of the BBC's most experienced and respected broadcasters.  Packed with previously unpublished anecdotes, including those about the BBC, Simpson & I: Between Two Worlds is described as a "heart-warming and heart-stopping rollercoaster".
---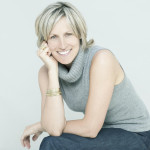 The Philomena Dwyer Literary Lunch 
with bestselling author Santa Montefiore
Known for her 'sweeping stories of love and families spanning continents and decades'The Times, Santa will be talking about her latest book published on 28th July – The Beekeeper's Daughter.
---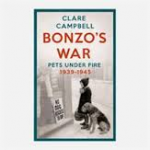 Afternoon Tea 
Clare & Christy Campbell co-authors of BONZO'S WAR
Clare Campbell is an author and journalist, writing regularly for the Daily Mail.  She also ghosted the national bestseller Bringing Down the Krays (2012) by Bobby Teale.  Her husband and co-author Christy Campbell is the former defence correspondent of the Sunday Telegraph.  Bonzo's War is the untold story of what happened to the nation's pets during WW2 – an unforgettable account of the comfort pets bring us in times of strife.